Other Guns of the Week
>
Cool shot from Jim in the Netherlands. (
Zoom photo
) This Kelby-built PPC will soon be wearing a 28" Broughton barrel in 6 Dasher. The gray drapings are screens to prevent stray shots. More info below...
Jim writes: "Here's a Kelbly-made LV rifle with Panda action, Kelbly stock and rings, Jewell trigger, Leupold 40x Competition scope. Here in the picture with a Hart 6PPC barrel, but soon to hold 6mm Dasher Broughton barrel (0.264" neck) 28", 8.5-twist, chambered by Kelbly.
Range is a 200m range in the Netherlands, they have to be covered so no strays can ever leave the range (hence the wood panels with concrete behind them every several yards). BR is far from US levels as we are just getting started, but we're having loads of fun."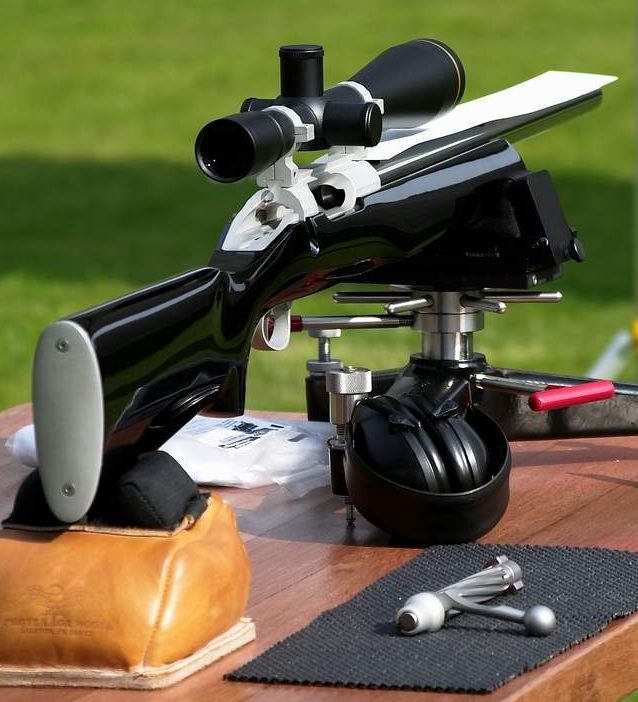 Copyright 2006 AccurateShooter.com | 6mmBR.com, All rights Reserved. No reproduction without advanced permission in writing. Images Copyright © 2004 Jim de Kort, All Rights Reserved. Used by Permission.