Happy Birthday, 6mmBR.com
6mmBR.com Celebrates 1-Year Anniversary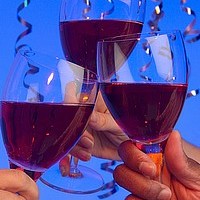 It's hard to believe, but it's been exactly one year since 6mmBR.com "went live" on September 1st, 2004. We started with about 40 pages of content and two dozen photos. Now the site has over Six HUNDRED pages of content and over 1200 photos. We began with load data for the 6mm BR Norma cartridge. Now we have Cartridge Guides for: .204 Ruger, 20 PPC, 20 BR, Tactical 20, 22BR, 6 PPC, 6BR, 6BRX, 6mm Dasher, 6XC, 6.5 Grendel, 6.5-284, and 30BR. And, if you go through the Gun of the Week Archives, you'll find detailed info on the 22 Dasher, 6-284, 6mm Rem AI, 260 AI, and the venerable .308 Win. Just click on the "Guns of the Week" navigation tab, and browse to find a featured gun in those calibers. We'll be adding our 49th Gun of the Week today.

Over the course of the past year, 6mmBR.com has grown from a small "niche" site to one of the more popular precision shooting venues on the Web. Over 1000 unique users visit the site every day and we have nearly 800 registered members in our Forum. Do a search on Google for a topic relating to precision shooting and you'll find us near the top. Through a lot of long hours and hard work we are establishing a reputation for solid information, great images, and timely news reports. The site has delivered over 2,300,000 pageviews since launch.

What You Can Do to Help the Site
The strength of this web site comes from the community of active shooters who visit the site, and contribute to our feature articles. Champions like David Tubb, Jim Borden, Allie Euber, and John Brewer have volunteered many hours of their time to tell us about their rifles and pass on some of their wisdom. These men, and ALL the many people who have helped with our articles, such as Speedy Gonzalez, Larry Medler, Joe Entrekin, Bart Sauter, Bill Shehane, and many more, deserve a great deal of praise.

But this site isn't just about the "superstars" of the sport. For the site to grow we need the active support of all 6mmBR.com visitors. Here are some of the things you can do to help the site:

1. Be Active in the Message Board Forums and Post Pictures. It's easy to register and there are complete instructions on how to upload photos.

2. Tell Your Friends about 6mmBR.com. As you've probably seen by now, we have info on a wide range of calibers, and we've got some very talented shooters contributing to the site.



Click here to tell a friend about 6mmBR.com...



3. When You Purchase shooting products from a vendor, particularly if you learned about a new product or company on this site, let the retailer know about 6mmBR.com. The support of smiths, manufacturers, and retailers is vital.


| | |
| --- | --- |
| 4. Consider a Small Donation to the site. Our sponsorship revenue is very modest at this point. Over 1000 shooters visit the site every day. If even 10% of those guys might mail in just $1.00 a couple times a year, that would make a huge difference. Mailing address: JPA Precision, P.O. Box 704, Lemont, PA 16851. Checks payable to "J. Baney." Or click the PayPal button to make a secure donation in any amount. | |
6mmBR.com -- How it Got Started and How It Works



6mmBR.com started off as a way Paul McM, (aka "Mr. Moderator"), and Jason Baney, our 1000-Yard Editor, could share information on gun projects. Paul and Jason were both building 6BRs, and the original idea was to pull together some load data and contact info for smiths, tool-makers, and reloading component suppliers.

Well the site just continued to expand and grow as we added new features. We originally launched the "Gun of the Week" as a photo feature, beginning with Jim DeKort's beautiful photos of his jet-black Kelbly 6 PPC/Dasher. Those articles have continued to grow in depth and sophistication, with much more than just pretty photos. Now a typical Gun of the Week story includes extensive load data, and often a full interview with a National Champion or Hall of Fame Shooter. Since April '05, we've offered a weekly 6BR Blog featuring news, new product info, and reloading tips. The Blog is now one of the most popular features on the site.

6mmBR.com Editors and Contributors
Who does all the work? Paul has devoted 25-40 hours per week to the site since August 2004. We have three "Cartridge Gurus" now who contribute regularly in the areas of their expertise. Jason Baney has authored big articles on 1000-Yard shooting, and the 6.5-284 Cartridge. Kory Hamzeh just released a fantastic Cartridge Guide for the popular 20-Caliber Cartridges. Bob Blaine, who works with Sinclair International, has been providing .243 Win and .243 Ackley info, along with "inside tips" on new products and reloading equipment. Jim DeKort of the Netherlands has provided many of our studio shots of cartridges and tools.

USER-Created Content Is the Best
Most of our Gun of the Week articles are authored by the featured shooters who also provide their own excellent photographs. These guys often spend ten to twenty hours working on their stories and taking photos in the field. Some of the interviewees, like John Hoover, James Phillips, and Henry Rivers, have spent 6 hours or more on the phone answering our editors' questions. All the Gun of the Week guys deserve our thanks for their hard work.

Note that all the labor that goes into the site is volunteer effort. Nobody gets paid. That's why your continued support via donations is important.

What's ahead for 6mmBR.com?
First of all, we have interviews slated with more Shooters of the Year, plus recent Camp Perry Winner Dennis DeMille, and Super Shoot Winner Col. Billy Stevens. Some big-name smiths will be authoring technical articles on a variety of subjects, such as maintenance of custom actions, cartridge annealing, and advanced reloading techniques. And we have a couple very exciting, ground-breaking project guns in the works.

Sometime soon we will be activating an alternative home-page with a new domain name. Right now the top three choices are: AccurateGuns.com, AccurateShooter.com, and RiflePrecision.com. Don't worry, we won't be dropping any of the features you enjoy in the current site. This is just a way we can attract a larger audience and satisfy some sponsors who feel more comfortable with a broader, more generic site name.

THANK YOU for Making the Site So Popular

This website was created for shooters by shooters. It's a labor of love for us because we're passionate about precision shooting. We are building an audience of like-minded shooting sports enthusiasts who have a lot of great information to share. It's you guys who give us interesting things to write about--whether it's a world-record rifle, or a new bullet, or a great bit of reloading advice.

Thanks for all your support in the past twelve months. And we want to give a special "Thank You" to our SPONSORS and the folks who have donated to the site. We hope to make the site even bigger and better in the months ahead.

Paul McM
"Mr. Moderator"